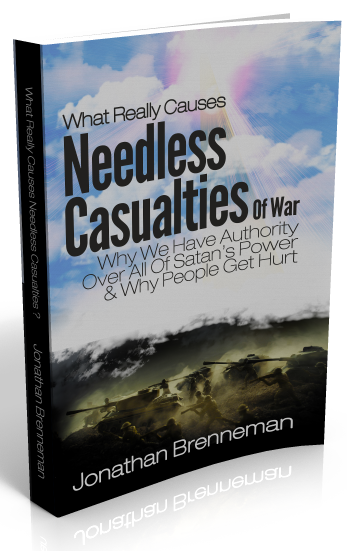 Out of all the people who have read this book so far, still nobody has come back after reading and said "I disagree. I'm unconvinced that Christians have authority over principalities."
Has God given his people authority over evil powers that oppress cities and nations? Or have we only been authorized to cast demons out of individuals?
A problem came to the forefront in Christian circles in the 1990s. Believers were suffering devastating demonic attack after attempting to assault "regional principalities." As a result of these negative and even scary experiences, many concluded that God never gave us authority over these evil powers in the first place.
Jonathan Brenneman re-examines that assessment. While drawing from the lessons learned by previous leaders of the "spiritual warfare" movement, he also challenges many deep-rooted assumptions. He brings to light serious scriptural problems with the position that Christians only have limited authority over Satan's power. Rather than dismissing the problem of "needless casualties," he offers a re-diagnosis of the cause.
Readers are saying this teaching has removed the fear and confusion surrounding the topic of spiritual warfare. It also includes:
•Modern-day testimonies of overcoming severe demonic attack, and the lessons learned
•Scriptural and historical examples of a single righteous person displacing a principality
•Testimonies of God's kingdom advancing regionally as Christians confront and trample on principalities
•How to trample on principalities
•Several problems with trying to distinguish between evil spirits in the second heaven and those on earth
•Why there are no levels of authority over Satan for Christians, only "all authority."
•How Christians sometimes mentally acknowledge gospel truths but don't act accordingly
•How we leave a gospel position and thus become vulnerable to attack by trying to "break the devil's power"
•Why the devil has no legal rights, and the difference between a "legal right" and a "foothold"
•How the legal approach to the demonic realm makes us vulnerable to attack
•How "identificational repentance" initiatives, although bringing healing and reconciliation, have been misunderstood
•How fear can make us vulnerable to demonic attack
•How to avoid the trap of "practicing the presence of demons"
•Why a "heavy spiritual atmosphere" is a lie
•Why heavy emphasis on "amassing a spiritual army" has become unbalanced and falls short of scripture
•Lone rangers of the Bible
•Why we should reconsider warnings about mocking Satan
•Should we "bind" territorial spirits?
•Is our sword any different than the sword of the Lord?
What Really Causes Needless Casualties Of War? is practical and encouraging, rooted in both scripture and experience. Stimulating fresh thinking, it leads to a renewed vision for what God is able to do on the earth through Christ's body, the church.