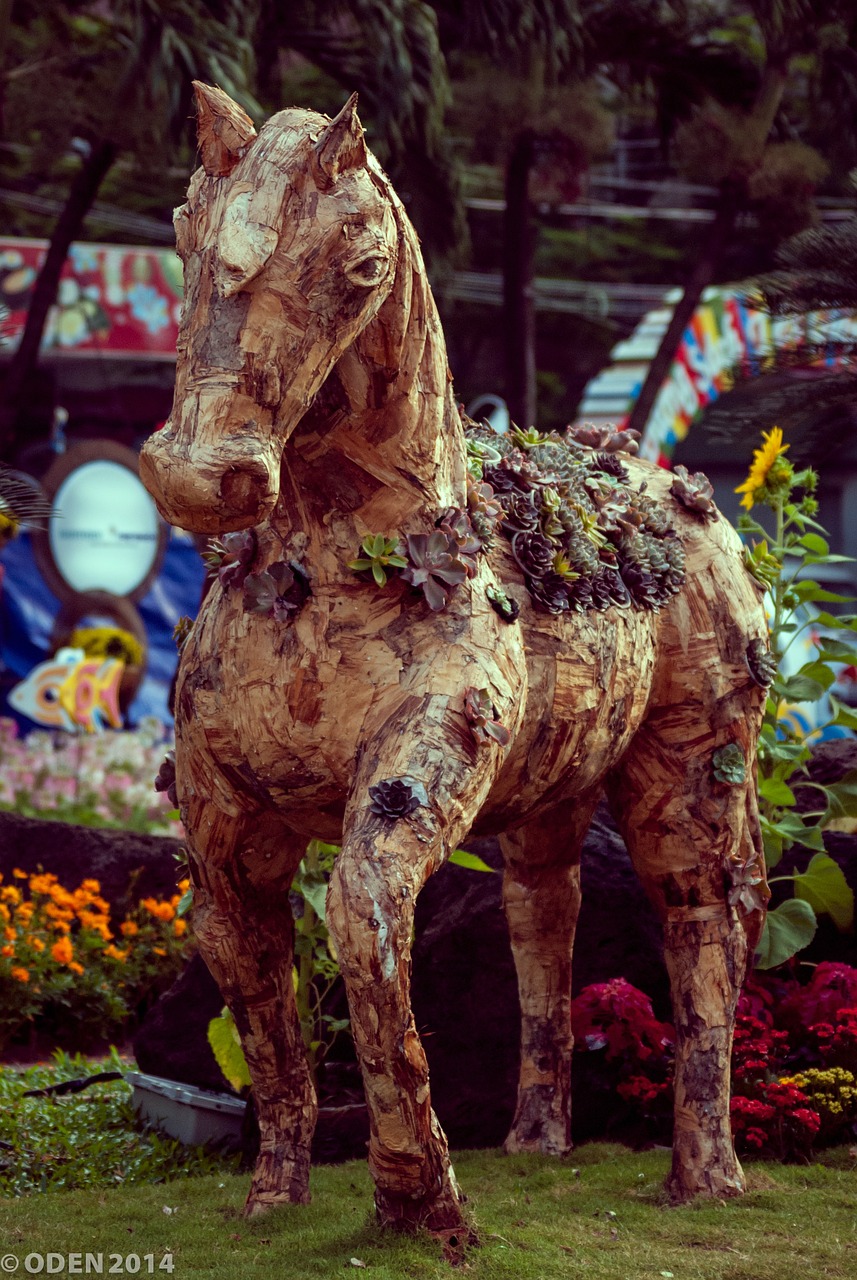 Sometimes We Refuse An Offering To Maintain The Integrity Of Our Gospel Message!
---
---
Don't Try to Approach God in the Same Way a Sorcerer Communes with Evil Entities!
God is so serious about the integrity of our gospel message and communicating clearly how he relates to mankind, that there are times we should not accept an offering because of the intention of the one giving it! We see one example of this in Acts.
Acts 8:18-23  "When Simon saw that the Spirit was given at the laying on of the apostles' hands, he offered them money  and said, 'Give me also this ability so that everyone on whom I lay my hands may receive the Holy Spirit.'
Peter answered: 'May your money perish with you, because you thought you could buy the gift of God with money! You have no part or share in this ministry, because your heart is not right before God. Repent of this wickedness and pray to the Lord in the hope that he may forgive you for having such a thought in your heart. For I see that you are full of bitterness and captive to sin.'"
Paul recognized that Simon the sorcerer was attempting to buy something that could only be received by God's grace. He wanted nothing to do with it! Earlier, I shared how people in pagan religions offer sacrifices of money, food and other items to the sea goddess or some other entity in order to gain prosperity, then come into the church and try to approach our Heavenly Father the same way! It's not surprising that Simon, with his background in sorcery, tried to do the same.
I remember one particular time that someone with a background in witchcraft offered me something after I prayed and all the pain left her body. I didn't want anything to do with receiving a "gift" that would obscure the revelation of Jesus Christ to this lady! Here in Brazil, many people in the church still cling to the old mentalities they had while in witchcraft. My heart cries out to them, "Come out of darkness and into God's wonderful light!"
I can't help thinking of the similarity between the above scenario and hearing a famous conference preacher state, "I'm not saying you can buy your healing, but…" Hearing such a distortion of God's message grieves me.
What Can I Do to Thank You?
I've heard the response "What can I do to thank you?" more than once after seeing Jesus heal people. I appreciate the desire to reciprocate with blessing. But I have only one answer when people ask "what can I do?" after God heals them.
Please, go and tell other people what Jesus has done for you. Go and give the same gift to others. Lay hands on the sick in Jesus's name! If you want to do something for me, nothing will make me happier than your catching a hold of the revelation of Jesus and ministering the same to others! This is a ministry for all Christians because it is the very nature of Jesus.
Curry Blake holds "Divine Healing Technician" training in various countries around the world. I remember him saying that they take an offering on the training days, but he does not take an offering on the day they minister to the sick. He has found that some people have the mindset of hoping they can "deserve" for Jesus to heal them, and give with that motivation. If Curry receives a check to the ministry with a prayer request on it, he tears up the check. He wants to make it clear that it's only by God's grace that we freely receive healing, and not by our works. This is commendable, and it's a great example for situations where people are attempting to buy God's gift or otherwise approach the Father by works.
T.B. Joshua has repeatedly refused to accept a monetary gift from a sick person coming to receive healing. An elderly woman in need of healing came to a pastor's conference where he spoke in Cali, Colombia. After rising from her wheelchair and walking, she proceeded to offer a $1,000 gift she'd been saving for a year to give to Joshua's ministry. He replied "Look, help me give it to the needy and the orphans."[1] Explaining to the crowd, Joshua said "When she goes back home she can give anything to the ministry, but not now. Now, it would look like the miracle was exchanged for money." His words were met with cheers and applause.
Preaching at a pastor's conference in South Korea, T.B. Joshua stated "Healing, deliverance, prophecy, and all of God's blessings are hindered by money….even if the richest man in the world is sick and you pray for him, don't expect anything….so it will not look as if healing is for sale…I stopped traveling the world from country to country for the last five years, because, when I saw the challenges…and I realized that the gift of God that was coming from me was not completely delivered, and I'm asking what is the cause of not being able to deliver ninety percent of the gift? The Lord said to me that money is the hindrance….this person you are praying for: they have collected money from him. And you want to sell the gift?"[2]
Why is T.B. Joshua saying that money hinders God's blessings? As soon as people get caught up in trying to buy what can only be received by grace, they are no longer approaching God with humility or honoring what Jesus has done for us. I disagree with T.B. Joshua that tithes are in any way relevant. However, the heart of his teaching is much closer to the biblical model of giving, including his emphasis on where to give. I honor his integrity with the gospel message and thank God for the example he is showing for many other pastors and leaders to follow.
Support from Unbelievers
The apostle John mentioned some brothers on a mission refusing support from unbelievers:
3 John 7 (NRSV) "… for they began their journey for the sake of Christ, accepting no support from non-believers."
I don't think it's always wrong to accept a gift from a non-Christian. However, sometimes the Holy Spirit will lead us to refuse a gift. There may be various reasons for that. Sometimes a gift comes with strings attached, or sometimes a person is attempting to approach God from a position of self-righteousness.
Many times, God wants to show someone that his gift is free, at least free for them. Our forgiveness and healing are free for us, but they cost Jesus dearly. He paid in blood! Wanting to pay for it is often a manifestation of pride, and that pride must be dealt with if the person is going to come to Christ. Come to God with humility, and you will receive grace.[3]
Pride
2 Kings 5:9-15 (NRSV) "So Naaman came with his horses and chariots, and halted at the entrance of Elisha's house. Elisha sent a messenger to him, saying, 'Go, wash in the Jordan seven times, and your flesh shall be restored and you shall be clean.' But Naaman became angry and went away, saying, 'I thought that for me he would surely come out, and stand and call on the name of the Lord his God, and would wave his hand over the spot, and cure the leprosy! Are not Abana and Pharpar, the rivers of Damascus, better than all the waters of Israel? Could I not wash in them, and be clean?' He turned and went away in a rage.
But his servants approached and said to him, 'Father, if the prophet had commanded you to do something difficult, would you not have done it? How much more, when all he said to you was, 'Wash, and be clean'?' So he went down and immersed himself seven times in the Jordan, according to the word of the man of God; his flesh was restored like the flesh of a young boy, and he was clean. Then he returned to the man of God, he and all his company; he came and stood before him and said, 'Now I know that there is no God in all the earth except in Israel; please accept a present from your servant.' But he said, 'As the Lord lives, whom I serve, I will accept nothing!' He urged him to accept, but he refused.
Naaman almost didn't follow Elijah's instructions because of his pride. But his servants convinced him to humble himself and he was completely healed! It also humbled Naaman, who was an important official, to receive healing from the God of Israel and give nothing in return. This showed him that the God of Israel is the Most High God and is not a respecter of persons.[4]
2 Kings 5: 19-27 (NRSV) "But when Naaman had gone from him a short distance, Gehazi, the servant of Elisha the man of God, thought, 'My master has let that Aramean Naaman off too lightly by not accepting from him what he offered. As the Lord lives, I will run after him and get something out of him.' So Gehazi went after Naaman. When Naaman saw someone running after him, he jumped down from the chariot to meet him and said, 'Is everything all right?' He replied, 'Yes, but my master has sent me to say, "Two members of a company of prophets have just come to me from the hill country of Ephraim; please give them a talent of silver and two changes of clothing."' Naaman said, 'Please accept two talents.' He urged him, and tied up two talents of silver in two bags, with two changes of clothing, and gave them to two of his servants, who carried them in front of Gehazi. When he came to the citadel, he took the bags from them, and stored them inside; he dismissed the men, and they left.
He went in and stood before his master; and Elisha said to him, 'Where have you been, Gehazi?' He answered, 'Your servant has not gone anywhere at all.' But he said to him, 'Did I not go with you in spirit when someone left his chariot to meet you? Is this a time to accept money and to accept clothing, olive orchards and vineyards, sheep and oxen, and male and female slaves? Therefore, the leprosy of Naaman shall cling to you, and to your descendants forever.' So he left his presence leprous, as white as snow."
Naaman was a rich and powerful man, and he wanted to give a gift worthy of his position. But God's blessings of healing and forgiveness humble us. Jesus paid the greatest price for them. To imagine that we could buy them with anything else is an insult to the price that Jesus paid. It is devaluing Jesus's blood.
The story of Gehazi shows us how seriously God takes this matter. How we represent God to others may be a matter of life and death for them. The man who came to God in pride, boasting of his tithe and how often he fasted, left without being justified!
Luke 18:14  "I tell you that this man, rather than the other, went home justified before God. For all those who exalt themselves will be humbled, and those who humble themselves will be exalted."
If we ever feel uncomfortable about receiving a gift or offering, the Holy Spirit may be revealing something about pride in the equation.  Bertie Brits related when he was a guest speaker and he felt uncomfortable about accepting the offering. He felt that they were giving to get; according to the law and not according to God's grace. Since it was Mother's Day, he had the entirety of the offering given to the oldest women in the congregation instead of receiving it himself![5]
A few people and churches use the word "tithe" very loosely, as another word for giving, and not even necessarily 10%. Such a loose usage of the word "tithe" isn't accurate and causes confusion. We need to understand the significance tithing has for many people, who come holding a tithe in their hand as something with which to approach God. This is the primary reason to avoid such language. This is yet another reason why it's a bad idea to teach tithing even as a "good, but not mandatory, model for giving." We want to see people giving, not as a way to approach God, but as the outflow of fellowship with God, having already approached him with empty hands and having entered through our open heaven, through the torn body of Christ.
If We Love the Lord's Flock, We Want to See Them Giving as Led by the Spirit—Motivated by Love!
Earlier I mentioned Dan Mohler, who led Todd White to the Lord and has been encouraging so many people. He has often refused offerings when he felt it would violate his conscience. In one sermon, he said the following:
"I'm here because I believe this. I'm not here for an offering. I've probably stopped 8, 10 pastors a year when they're receiving an offering for me, and take nothing, because of the way they took the offering—without exposing them, and without them even knowing what I did—'cause it violates me. 'Cause I'm not here for that…See, 'cause some pastors compel for an offering…You say 'The laborer's worth his hire'…  Nobody hired me!
When Dan says the Lord told him not to receive the offering, people often try to preach giving sermons to him. He says:
"I've already read my Bible!" One of the biggest lines I hear is 'Well brother, you need to receive it! You ain't robbing us of our blessing!' And I'm like 'If you're giving to me for your blessing, why don't you stop being self-centered and don't give anymore until you get your heart right? You're just giving to get? That's weird
 Well you ain't robbing me of my blessing. I think you're already robbed by just the way you're thinking. You give because you love. You give because you appreciate. You give because you sincerely want to empower.
I can't tell you how many times I've done it. A pastor gets on that tune and crosses a line to my conscience and I'll stand up and cry. 'Pastor, I'm so sorry to put you in this position pastor. Listen, I should have said something sooner, it's been on my heart just sittin' here that I should just…let's just…man I'm not here for an offering… I know you guys love and you wanna give, and some of you already feel like "I'm supposed to give," but listen…let's not do that. In fact, you have a building fund, let's pour it into that. I don't feel like I'm here for an offering, and don't let anybody try to preach to me, I'm following my conscience, what I believe is the Lord. Man, I'm just blessed to be here." And I'll sit down and the pastor will go "OK…well'"[6]
Why would Dan care so much about people's attitudes when they take an offering for him? Dan loves the church and he wants to see it thriving. I believe he knows that where there is a pride issue, as there was with Naaman, it is hindering the church from reflecting God's glory and receiving God's grace.
---
---
[1] Why TB Joshua Refused to Collect $1000 Offering Online: https://www.youtube.com/watch?v=FG_ewp_J4G4 Accessed January 7th, 2020
[2] Do Not Collect Money From The Sick Online: https://www.youtube.com/watch?v=OJn0VbQb-8I Accessed January 7th, 2020
[3] James 4:6
[4] Acts 10:34
[5] Brits, Bertie Healing For The Financially Abused (Tithing Can Kill You) 1 hour, 17 minutes, 8 seconds into the message. Online: https://www.youtube.com/watch?v=VcyYnrQp7YA&t=424s Accessed December 21, 2019
[6] Online: https://www.youtube.com/watch?v=RSJYozIXsXg Accessed December 21, 2019