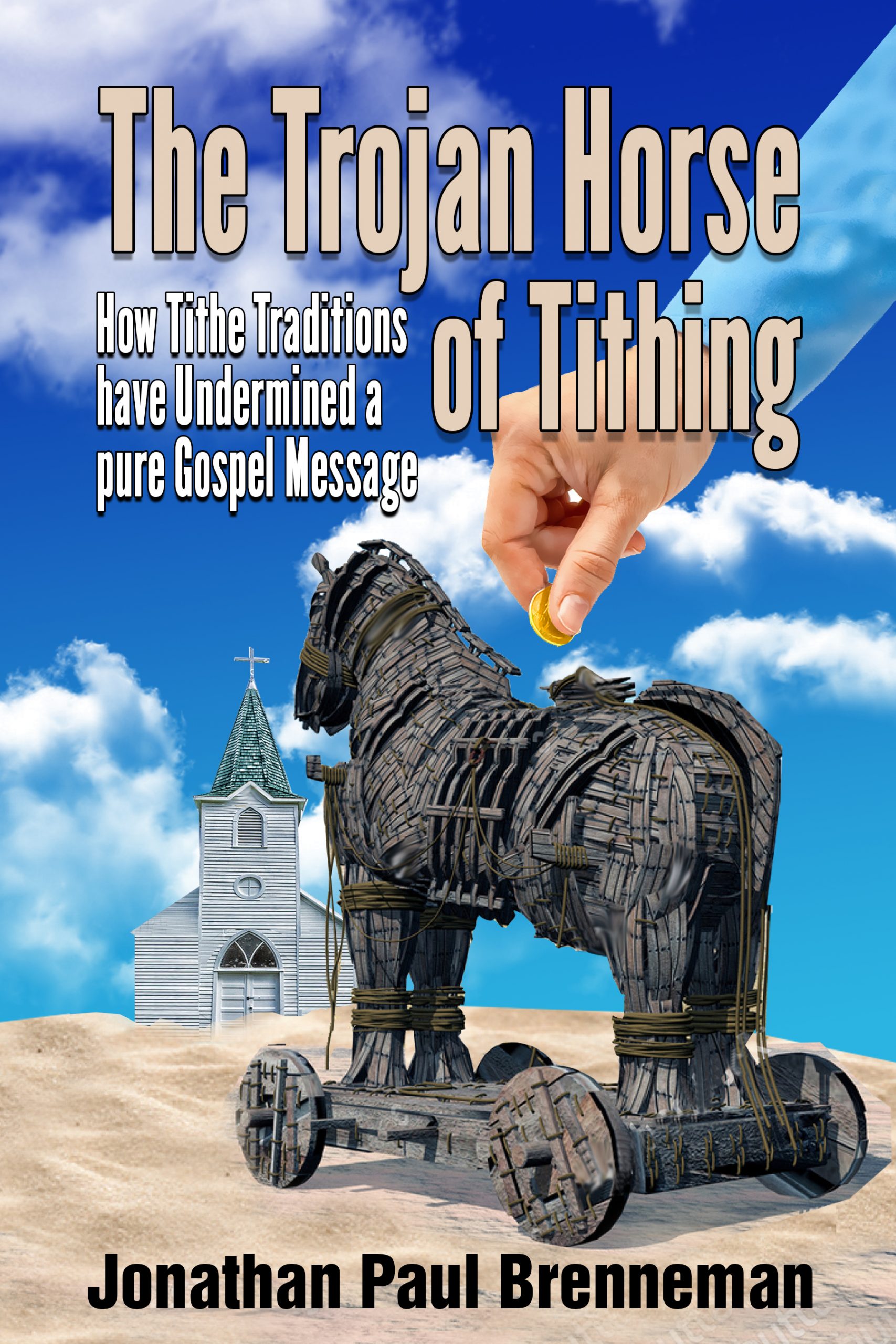 "The Trojan Horse Of Tithing" is a plea to Christian leaders, written from a Charismatic/Pentecostal perspective. Jonathan Brenneman exposes the inherent problems with common tithe teachings, highlighting serious issues with even so-called "grace tithing." He demonstrates how deception starts subtly and documents the growing acceptance in mainstream Christianity of even overt teachings of salvation by tithing. Millions of people today now believe they will never even enter heaven without their tithes. Jonathan lays out 11 commandments of God that churches regularly break for their tithe tradition, arguing that no matter how much we try to dress tithe teachings up as grace, they continue to be the root of serious problems.
The arguments contained here against the modern tithe tradition are thorough, compelling, and overwhelming. The PDF is available here for free. You can download the PDF by clicking on the horse image above or text below, and you can also read the book on the website by clicking the chapters below. You can email jonathan@gotoheavennow.com to share how the book has impacted you.
You can get the ebook for free at many retailers or for 99 cents on Amazon by clicking here. The paperback is also now available. If you believe in this message and would like to contribute to publishing costs, you can send a paypal donation.
You can read the book here on the website. Just click the chapter below to read it.
Contents