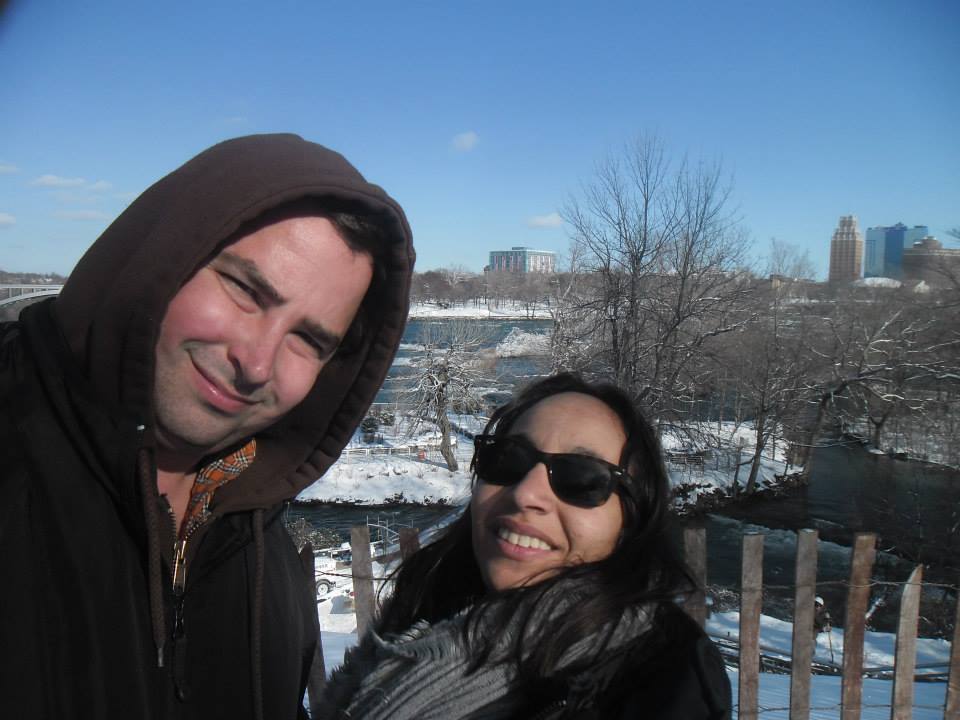 Hi guys, I'm Jonathan Brenneman. I was born in Rochester, NY, and raised in Lancaster, PA. I moved to Brazil in 2012 and I now live near Rio de Janeiro with my wife and daughter,  healing the sick and sharing the gospel. I love reaching nations for Jesus and to that end, I have studied several languages.
I came to know Jesus as a child. I was convinced of God's existence by the supernatural healing of my back when I was about 9 years old. I became involved in missions as a teenager and began to grow in the gifts of the Spirit after going to a Global Awakening conference called "Healing Fusion" when I was 20 years old.
I share my struggles, my stories, and the miracles that have happened in my life in this blog. I encourage myself —and hopefully, my readers —as I remind myself of all the Lord has taught me and what he has done in my life. My theme is "Go to Heaven Now!" which is about the present implications of the gospel of salvation for those who believe.
I am a "jar of clay" in which God has put heavenly treasure. I've failed and been at the end of my rope many times, but God has delivered me again and again. I have set my hope on him for continued deliverance according to 2 Corinthians 1:10.  God has turned my weakness into power!
I do my best to relate these stories as accurately as possible without exaggeration. The Lord has done some amazing miracles in my life. Some of them cause me to weep when I remember what happened. Keeping a written record of some of these instances reminds me of what God has done in my life. From time to time, I also share material from friends, including testimonies (Like Escape From A Kidnapper) and articles or poetry that make my spirit want to explode with thanks to God!
Check out my Youtube channel: https://www.youtube.com/channel/UC_k0qJ8sxko6OCJe4rAsbCw
If you would like to contribute to our missionary work, you can make a donation here.
If you'd like a tax deduction, you can send a check designated to City Of Refuge BIC Church with "Brazil Project" in the memo.
City Of Refuge BIC Church
529 Fremont St.
Lancaster PA, 17603
Why "Go To Heaven Now?" Read my first blog post here.
Enjoy!